기사보기
Notice (8): Undefined variable: newversion [CORE/lib.times/views/samples/newspaper.ctp, line 65] ');" class="s_news_a">단어학습
Notice (8): Undefined variable: newversion [CORE/lib.times/views/samples/newspaper.ctp, line 70] ');" class="s_news_a">속청학습
평가문제
Notice (8): Undefined variable: newversion [CORE/lib.times/views/samples/newspaper.ctp, line 76] ');" class="s_news_a">단문학습
Notice (8): Undefined variable: newversion [CORE/lib.times/views/samples/newspaper.ctp, line 81] ');" class="s_news_a">받아쓰기
Notice (8): Undefined variable: newversion [CORE/lib.times/views/samples/newspaper.ctp, line 86] ');" class="s_news_a">퍼즐스터디
ENIE학습
워드팁
해석
benchmark interest rate 기준금리 / consecutive 연이은 / strain 부담 / indicate 나타내다 / slightly 약간 / restore 회복시키다 / hike 대폭 인상 / trigger 촉발시키다 / failure 도산 / prominent 중요한 / devastating 엄청난 손상을 가하는 / attributable ~가 원인인 / undermine 약화시키다 / substantial (양•가치•중요성이) 상당한 / liquidity crunch 유동성 경색 / brace for ~에 대비하다 / pledge (정식으로) 약속하다 / keep close tabs on ~을 예의 주시하다
닫기
미국 연방준비제도이사회(FRB)가 은행업계에 미칠 부담에 대한 우려에도 불구하고 9회 연속 기준금리 인상을 결정했습니다.
3월 22일, 연준은 4.75에서 5 퍼센트의 범위로 금리를 0.25 퍼센트 포인트 인상하였습니다.
앞서 발표한 성명에서, 연준은 경제 안정을 회복하기 위해 약간 더 높은 금리가 필요할 수 있음을 나타냈습니다.
하지만 일부 경제학자들은 실리콘 밸리 은행(SVB)의 사례에서 보듯 금리 대폭 인상이 더 많은 은행 파산을 촉발해, 중요한 은행에 심각한 도산을 줄 수 있다는 우려를 표명했습니다.
그 은행의 엄청난 손실은 미국의 수많은 은행의 중요한 자본 원천인 재무부 채권의 가치를 훼손한 연준의 이전 금리 대폭 인상이 원인이었습니다.
이러한 사태는 실리콘 밸리 은행이 그 채권들을 상당한 손실에 대비하여 빠르게 팔도록 강요했고, 이는 결국 은행을 붕괴시키는 유동성 경색으로 이어졌습니다.
한편, 한국은행은 연준의 금리 대폭 인상에 따른 시장 불안에 대비하고 있습니다.
정부와 한국은행은 상황을 예의 주시하고 필요하다면 즉시 안정 대책을 도입하겠다고 약속했습니다.
닫기
[976호] The Fed Raises Rates by a Quarter Point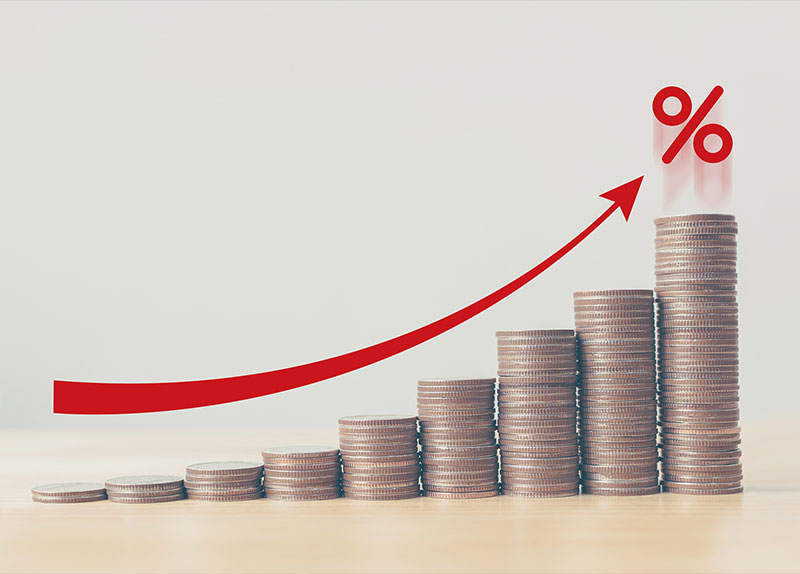 The Federal Reserve has decided to raise its benchmark interest rate for the ninth consecutive time, despite concerns over the strain it would have on the banking industry. On Mar. 22, the Fed raised the rate by a quarter percentage point to a range of 4.75 to 5 percent.
In an earlier statement, the Fed indicated that slightly higher rates might be necessary to restore economic stability. However, some economists have expressed concerns that the rate hikes could trigger more bank failures, dealing severe blows to prominent banks, as seen in the case of Silicon Valley Bank (SVB). The bank's devastating loss was attributable to the Fed's previous rate hikes, which undermined the value of Treasury bonds, a critical source of capital for numerous banks in the U.S. This development pushed SVB into quickly selling those bonds at a substantial loss, which, in turn, led to a liquidity crunch that caused the bank to collapse.
Meanwhile, the Bank of Korea (BOK) is bracing for market instability following the Fed's rate hike. The government and the BOK have pledged to keep close tabs on the situation and introduce stabilization measures immediately if necessary.
Sungjin Yun
Staff Reporter
junior/1680770772/1613367813