기사보기
Notice (8): Undefined variable: newversion [CORE/lib.times/views/samples/newspaper.ctp, line 65] ');" class="s_news_a">단어학습
Notice (8): Undefined variable: newversion [CORE/lib.times/views/samples/newspaper.ctp, line 70] ');" class="s_news_a">속청학습
평가문제
Notice (8): Undefined variable: newversion [CORE/lib.times/views/samples/newspaper.ctp, line 76] ');" class="s_news_a">단문학습
Notice (8): Undefined variable: newversion [CORE/lib.times/views/samples/newspaper.ctp, line 81] ');" class="s_news_a">받아쓰기
Notice (8): Undefined variable: newversion [CORE/lib.times/views/samples/newspaper.ctp, line 86] ');" class="s_news_a">퍼즐스터디
ENIE학습
워드팁
해석
referendum 국민 투표, 총선거 / indigenous (어떤 땅·국토에) 고유한, 토착의 / ban 금(지)하다 / reserve (동식물 등의) 보호 구역 / garner 얻다 / substantial 상당한 / comply 따르다 / safeguard 보호하다 / biodiversity 생물의 다양성 / extraction 추출 / jeopardize 위태롭게 하다 / preservation 보존[보호] / stability 안정성 / crucial 중대한, 결정적인
닫기
에콰도르 국민투표는 아마존의 한 지역에서의 석유 시추와 키토 근처의 초코 안디노 숲에서의 채굴을 금지하는 것에 투표함으로써 환경주의자들과 토착인 공동체들이 역사적인 승리를 거뒀습니다.
거의 모든 투표가 개표된 가운데, 초코 안디노 숲에서의 채굴 금지가 68 퍼센트의 지지를 얻으면서, 야스니 아마존 보호 구역에서의 석유 개발 금지는 59 퍼센트 미만의 지지를 받았습니다.
이러한 금지 조치는 실질적인 소득 손실에 대한 석유 및 채굴 단체의 경고에도 불구하고 이뤄지는 것으로, 야스니 금지 조치만 해도 에콰도르의 원유 생산량이 약 12 퍼센트 줄어들 것으로 예상됩니다.
국영 석유 회사 페트로에콰도르는 유권자들의 결정에 따르겠다고 약속했습니다.
그 국민 투표는 타가리, 타로메네, 그리고 두가카에리와 같은 미접촉 토착민 공동체들을 보호하고, 그들의 땅의 생물의 다양성과 삶의 방식을 보호합니다.
"찬성" 투표는 화석 연료 추출을 확대하는 것으로부터의 중대한 변화와 기후 정의의 주요한 승리를 의미합니다.
그러나 기업에 대한 지급보증과 잠재적인 경제적 영향에 대한 우려는 여전히 남아 있습니다.
비평가들은 그 금지가 에콰도르의 경제와 필수 서비스를 위태롭게 한다고 주장합니다.
환경 보존과 경제적 안정성 사이의 그 균형은 여전히 중대한 문제로 남아 있습니다.
닫기
[1000호] Ecuador Passes World's First Oil Ban, an Example for Other Countries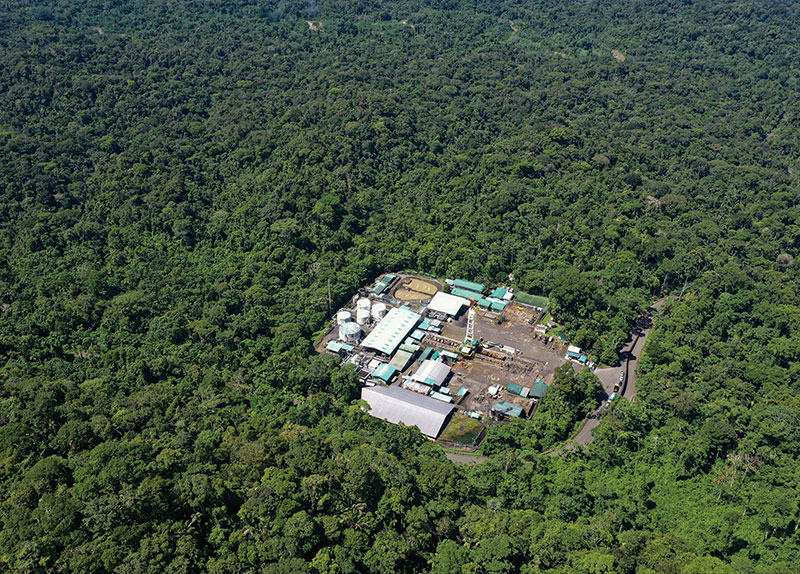 Ecuadorian referendums have made a historic win for environmentalists and Indigenous communities as they voted to ban oil drilling in a portion of the Amazon and mining in the Choco Andino forest near Quito. With nearly all votes counted, the ban on oil development in the Yasuní Amazon reserve received just under 59 percent approval, with the ban on mining in the Choco Andino forest garnering 68 percent support.
These bans come despite warnings from oil and mining groups about substantial income losses, with the Yasuní ban alone expected to reduce Ecuador's crude oil output by approximately 12 percent. State oil company Petroecuador pledged to comply with the voters' decision.
The referendums protect uncontacted Indigenous communities like the Tagaeri, Taromenane, and Dugakaeri, safeguarding their lands' biodiversity and ways of life. The "yes" vote signifies a significant shift from expanding fossil fuel extractions and a major win for climate justice.
However, concerns remain over guarantees of payments to companies and the potential economic impacts. Critics argue that the bans jeopardize Ecuador's economy and essential services. The balance between environmental preservation and economic stability remains a crucial issue.
Luis Apolo
Staff Reporter